Kush Film Boutique members keep up-to-date with all upcoming cinema events here.
We are back at the Genesis Cinema, Mile End Rd, Lon, E1 4UJ from the 24th September 2021 and planning dates for our return to the quaint independent cinema The Whirled Cinema, Brixton, Lon, SE24 0HN.
We once again expect to have some great new exclusive & premiere films along with the usual accompanying entertainment (guest hosts, performers, talks, Q&A's) and music and networking (sometimes partying) in the bar.
If you are not yet a member of the UK's longest running and No1 Black Film Club the Kush Film Boutique then check out all the benefits here and we hope to see you as a fully signed-up member when we restart in September.
Kush Film Boutique – Celebrating 23 Years of opening doors to UK cinemas for black filmmakers!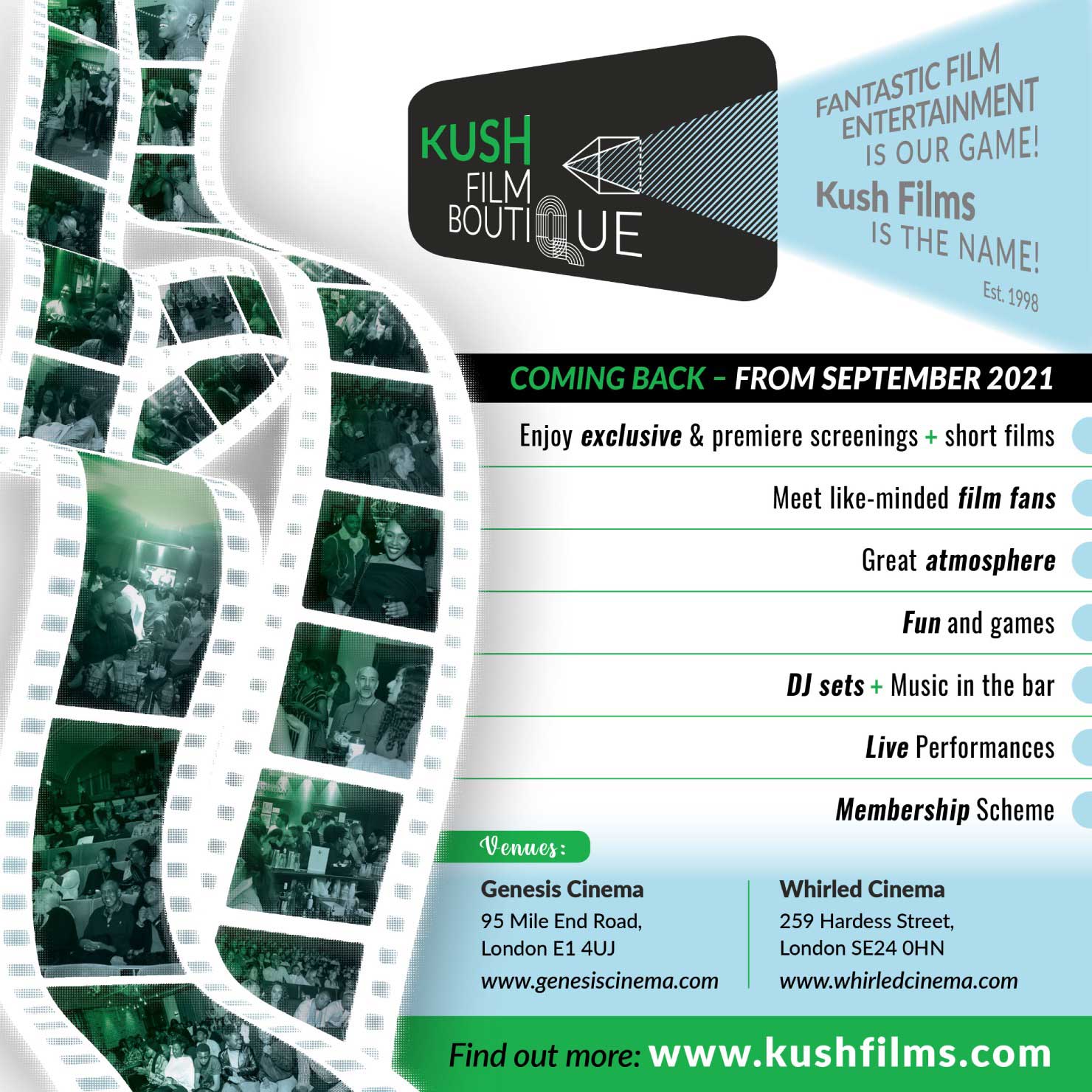 Join Our Film Club, Become a Film Boutique Member!
Find Out About Membership Below: